HEAR WHAT THESE STUDENTS HAVE TO SAY……
"It's the best decision of my life."   Justin Silva, The Summer 2016 Florence Program
"I would not have traded this trip for anything in the world." The Summer 2016 Florence Program
"Everything was such amazing and wonderful." Kathryn Donovan, The Summer 2016 Florence Program
"It will be something I will never forget. I just love it here." Stephanie, The Summer 2017 Florence Program
READ WHAT THESE STUDENTS WROTE…..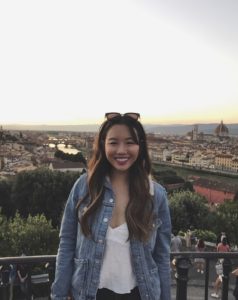 "THIS PROGRAM ALLOWED me to have the best experience during my stay in Florence.  I learned so much about myself as well as other people living in a completely foreign country with nothing familiar helped me grow because of the difficulties and obstacles I went through to adjust to the simple Italian lifestyle.  Being able to travel around Europe was the most amazing experience. On top of that, I was able to meet some of the greatest people and develop friendships that I will cherish forever.  I am grateful for this program for allowing me to make unforgettable memories and new friends."
Andrea Hamano, senior public relations major, The Fall 2107 Florence Program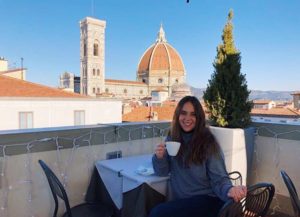 "MY EXPERIENCE HERE STUDYING ABROAD in Florence has been absolutely life changing.  The culture, the passionate people, the history and the delicious food are several reason why I will miss Italy. Whether it's walking to class passing the Ponte Vecchio or sitting in a coffee shop drinking a cappuccino, it feels like home. Florence has changed me as a person– becoming more independent, worldly, and learning how to enjoy every moment. Meeting new people, trying new things, and stepping outside of my comfort zone (even by speaking Italian) are things that will stick with me forever. Thank your, Firenze, for not only being my home but my happy place.
Jaclyn Scarlett, senior advertising major, The Fall 2017 Florence Program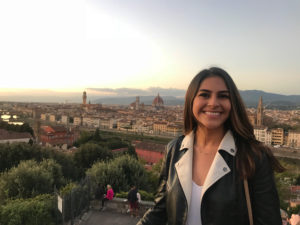 "STUDYING ABROAD IN FLORENCE, Italy has been such a life-changing experience.  The thought of being in a new country and being surrounded with a different culture and a new language was nerve-racking at first, but the more time I spent here the more I did not want to go back home  I was able to branch out and try new food, travel to other countries, and meet so many kind people.  Overall, this was an amazing opportunity, and I would do it again in a heart beat!
Joanna Gomez, senior public relations major, The Fall 2017 Florence Program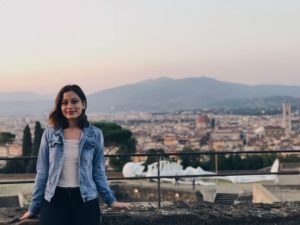 "THE FLORENCE STUDY ABROAD program has been one of the best decisions I've ever made.  I came in not knowing anyone, but now I can say I've met friends who I'll know for a lifetime. Even though I traveled to other countries on the weekends, my heart would always be content with returning to Florence. You'll see amazing sights, eat amazing food, be taught by an amazing staff, and make amazing memories.  It'll broaden your world completely.
Alondra Valdivia, senior journalism major, The Fall 2017 Florence Program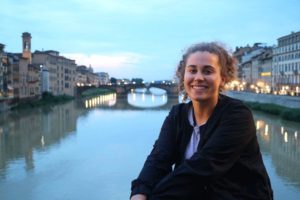 "I DIDN'T EVEN realize I was smiling when this picture was taken I was just truly this happy to be in Florence, Italy.
Thank you for an amazing program abroad."
Frances Hamrock, The  Summer 2016 Florence Program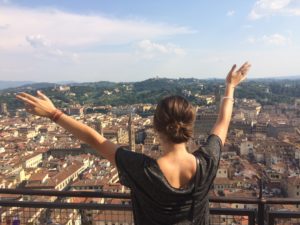 "MY STUDY ABROAD experience exceeded all expectations that I had already set so highly. There were so many 'ah-hah' moments..so it's hard to decide a favorite.  Vie dei Neri provided myself and my five roommates with the best apartment in the city (though we may be slightly bias).  The three-bedroom apartment became more like our home for the month that we spent while living on the street that holds the #1 place to get gelato in Florence, according to Yelp.  Via dei Neri also has the tastiest and traditional places to get the best platters of assorted meats, cheeses, and fresh bread.  My school schedule allowed me to study during the week, and to travel with my roommates during the weekends.  We adventured to Rome, Cinque Terre, Venice, and Amalfi Coast (Positano, Capri, and Sorrento), Pisa,  San Gimignano, and Siena…I saw places people only dream of seeing."
Elizabeth Wibur, The 2016 Summer Florence Program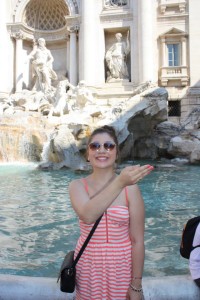 "THE FLORENCE PROGRAM was a four-week international media workshop, which allowed me to immerse myself in European culture. The one-week media workshop was innovative and fascinating because I was taught how to use both Final Cut Pro and slideshow in order to complete my assignments. My colleagues and I created international media packages for the World Press television program. I feel as a communicator it is essential to be well rounded and have a complete understanding of all forms of communication. I definitely enjoyed the Florence program in Italy, it changed my life. Thank you Dr. Fellow for introducing me to another culture, it was a memorable and incredible experience which has influenced me to continue my travels today."

Samantha Traches, senior Communications major, who attended the 2014 Summer Florence Program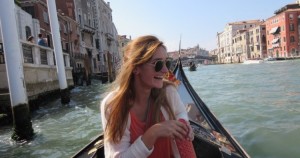 "NEVER A DULL  moment.  Whether it is class or food or travel and exploring or even trivia night at the campus., I have had something to do, and I loved every moment. I've changed since coming here, and I'm so excited to come back here with my family.
Lauren Hedwall, senior Communications major, who attended the 2015 Fall Florence Program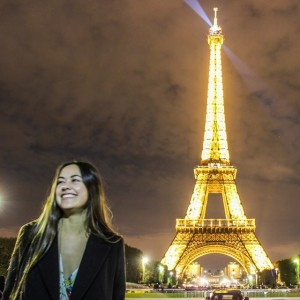 "I THINK you can learn only so much in a classroom.  Traveling and experiencing different cultures and new places  provides  an entirely  different learning experience .  This has been the greatest semester of my college career.  I would recommend it to anyone in a heartbeat. "
Lauren Vazquez, senior communications major, who attended the 2015 and 2016 Fall Semester Florence Programs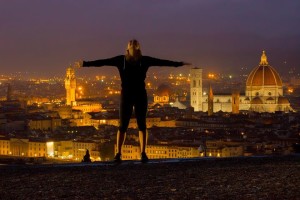 "FLORENCE STUDY ABROAD has been an unforgettable learning experience full of discovery, history, connection and the ability to walk the same streets that Leonard DaVinci walked.  I would recommend this program over and over to anyone who asked."
Taylor Cocoles, senior Communications major, who attended the 2015 Fall Semester Florence Program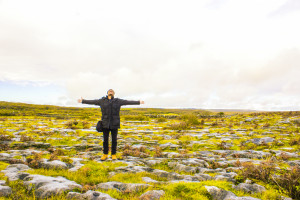 "WOW….that's the first thing that comes to my mind.  I learned a lot from the classes, and they have been very beneficial in that they relate directly with the new environments we are living in.   I would encourage anyone  who can to study abroad. The Florence Program is an amazing  option for anyone  studying COMM/CTVA and CSUF worked  hard to make this program affordable."
Franco Watts, senior Cinema and Television Arts major, who attended the 2015 Fall Semester Florence Program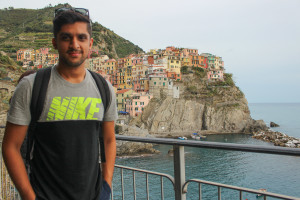 "I BELIEVE that Florence is a great place to study abroad because it is a beautiful city with great food, people and culture.  The schedule is set up perfectly so there is ample time to travel the rest of Italy and parts of Europe.  Definitely enhanced my communication skills and helped me make good friends.  Highly recommend!"
Mehek Raghoowansh, senior Cinema and Television Arts major, who attended the 2015 Fall Semester Florence Program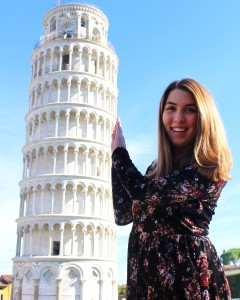 "GOING TO ITALY gave new meaning to the phrase, 'having the world at your fingertips.' There were so many places to explore both in Italy and the rest of Europe.  Each place that I had the opportunity to visit opened my eyes to something new–and led to my new found love of travel.  I cannot wait for my next opportunity to go out and explore."
Cassdy Jo Fortin, sophomore Cinema and Television Arts major, who attended the 2015 Fall Semester Florence Program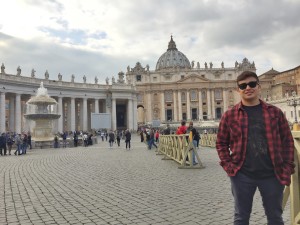 "STUDYING ABROAD is the best decision/experience of my collegiate career.  The classes are more 'hands on' and allow for deeper discussions in the classrooms.  The living accommodations are comfortable too.  If I could restart the semester over again, I would immediately."
Hector Ruvalcaba, a senior Communications major who attended the 2015 Fall Semester Florence Program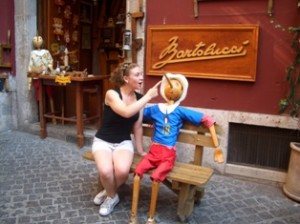 "STUDYING  abroad in Italy was one of the greatest experiences of my college career. With the organization of this program, we had enough time to go to class and to explore the country. I traveled to eight cities in three weeks, met people from all over the world, formed wonderful friendships, gained a new perspective on life, and learned a tremendous amount about the world and myself."
Alison Rosenfeld, senior Communications major who attended the Summer Florence Program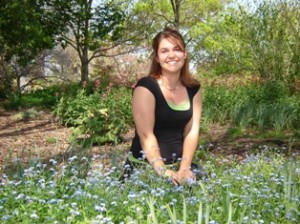 "ITALY is a place that has captured my heart in so many ways. I love its culture, its food, its scenery, and its people. I couldn't have asked for a better experience studying abroad. It was just long enough for me to get a little homesick in the last few days, and I loved getting to know people in my group I had never met before. It is a great place to learn about culture and take six units toward your major."
Caitie Collins, senior journalism major who attended the Summer Florence Program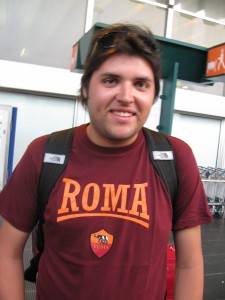 "Thank you for providing such a wonderful journey. Your program influenced me to try and achieve things I never thought possible. Thank you for the life changing experience, Dr. Fellow."
Eric Lugo, Senior Advertising major,  who attended 2009 Summer Florence Program and the returned to complete an M.A. at the Florence Design Academy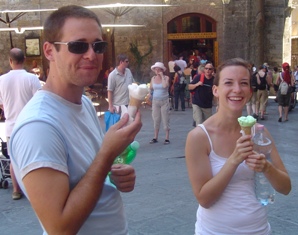 "TAKING classes in Florence provided a fantastic mix of academic and cultural learning. Academically, you learn from Cal State Fullerton's terrific faculty. And the cultural learning is unrivaled because of Florence's unique place in Western culture and Italy's place among European cultures. "
Matt Balllinger, senior journalism major who attended the Summer Florence Program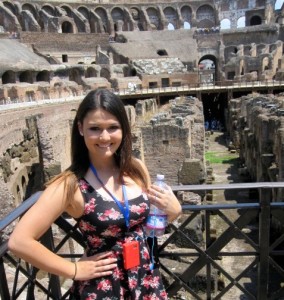 "DR. FELLOW, thank you so much for such an amazing month in Italy. It was the best month of my life. I am so grateful that I got to be part of your program. Thank you so much. With gratitude."
Gabrielle Humes, senior journalism major who attended the Summer Florence Program